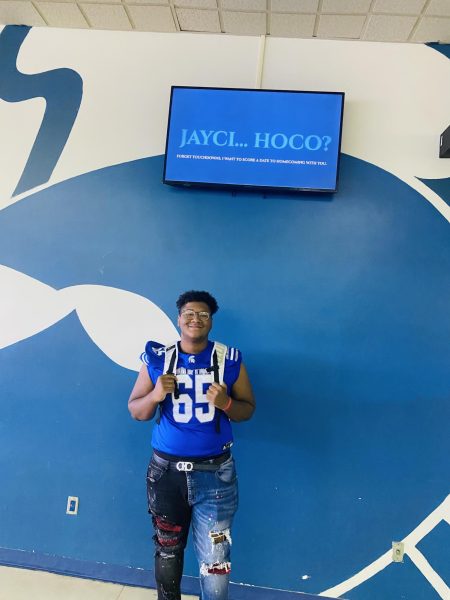 Senior Darren Ruffin took a big chance asking Jayci Stape to homecoming in front of a cafeteria full of students. With the help of teachers and administrators, Stape was ushered to the cafeteria where the TVs read, "Forget touchdowns; I want to score a date to homecoming with you."
Surprised but happy, Stape said yes, and cheers erupted from the students eating lunch.  We can't wait to see this couple all dressed up on homecoming night.
Are you planning to ask someone to homecoming? Send pictures or videos into The Royal so we can capture the HOCO Proposals as we await homecoming weekend and the big dance on October 14, 2023.