It seems like everyone knows Jack.
Jack Wonderling is a man of many words, activities, and friends. Anytime you pass him in the halls of HAHS, Jack will come up to you and spark a conversion. That is why everybody loves Jack! He loves school, going to school events, hanging out with his best friends, and mowing lawns. Jack's favorite thing to do on a Friday night is to go to the football games, and although he doesn't watch the game, he goes to just hang out and talk to friends.
 Jack says some of his best friends are Allie, Jamee, and Casey Kohler, and he loves to go out to eat at the mall with another best friend Liv Pavsek. He hopes to bring Liv to homecoming and prom again this year since they had so much fun last year. Jack loves to play sports too! He is a part of the high school's Unified Track and Field team, the Special Olympic Track and Field team, a Special Needs Skating group, and is a part of a baseball league. Jack does three events for the track team; javelin, shot put, 400m dash. 
Outside of school, Jack has a lawn care job where he mows seven lawns, and he charges "$15 a lawn." While doing so, he likes to put on headphones and listen to Megan Trainer, the Jonas Brothers, Elvis Presley, and many more artists.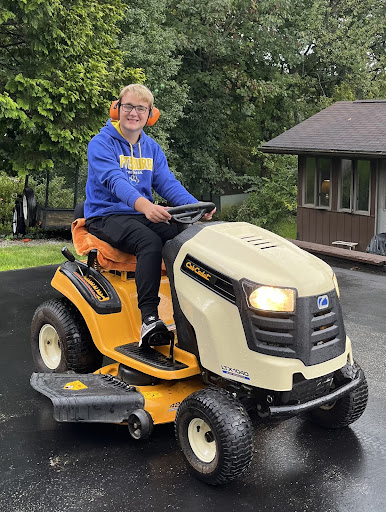 After high school, he hopes to be in Saint Vincent's Bearcat Best program. Jack is currently in the WIU Work Discovery Job Training Program where four days a week he takes half days to go and discover different kinds of jobs to see which one fits his interests the best. He  says he likes the Marriott the best because he gets to blow leaves.
It seems that Jack has become a staple at HAHS, and as graduation nears, we know we will all certainly miss him.