For most of us, the "daily grind" has us at a desk in a classroom, period after period, working through the lessons of the day. While we generally find value in our classroom experiences, we may ask ourselves the inevitable question: "When will I ever use this again?"
A group of CWCTC students have not only taken their "daily grind" outside of the traditional classroom, but have done so with great passion and friendship. Seniors Matt Steiner, Logan Bryner, Nicholas Polinski and Merrick Fritts – aka "The Wolfpack"- spend their days at Central Westmoreland Career And Technical Center not just learning the construction trade, but applying that training in a "real world" experience. Each day, this group of friends and coworkers have been adding an addition to the Cosmetology section on the CWCTC campus.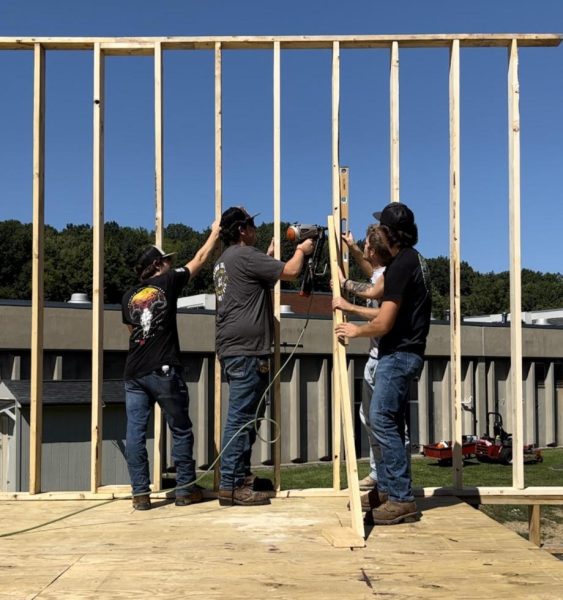 Working on a jobsite  after five periods of school is not easy for them, but each of them has gained experience not simply by learning about it, but doing it. According to Nick Polinski, this experience has allowed him to "learn a skill I would have for life."
Logan Bryner agrees that it has helped him to "further advance his knowledge" in the area of Construction.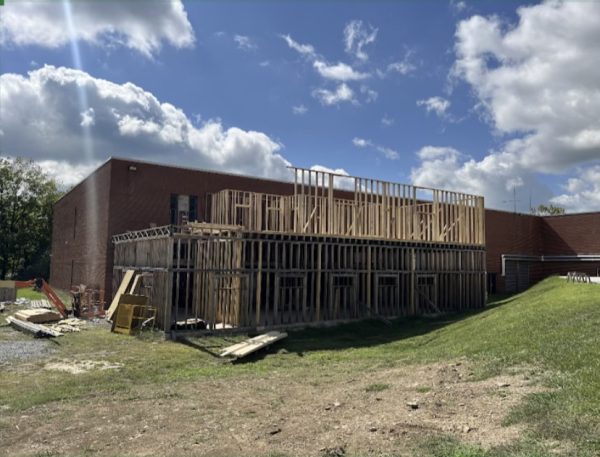 Friends since middle school, Steiner, Bryner, Polinski, and Fritts  aren't 100% sure of the exact origins of their "Wolfpack"  status, but what they can agree on is that being friends has only made this experience more enjoyable for them.
According to Merrick Fritts, this "Wolfpack" met "in football and school activities" with Bryner adding with a laugh that he, Merrick and Matt are "original members, "and we picked up Nick along the way!". They all say that once they got the name  "Wolfpack," it caught on more and more and pretty soon "everyone was calling us that."
CWCTC Construction Trades instructor Mr. Ken Lehnhardt, sees their work as a "great opportunity for (the boys) to get live, real world experience", but acknowledges that with a 60 day deadline to finish before winter, the task is not a simple one. "The Cosmetology addition is a huge undertaking to accomplish with students." but, Lehnhardt adds, "The crew from Hempfield has been working hard to have the building weather tight before the colder temperatures move in." 
According to Steiner they have been enjoying working on this project and cannot wait to see the finished product. "It's been a good learning experience, and being able to work on it with people you like, makes it even better!"