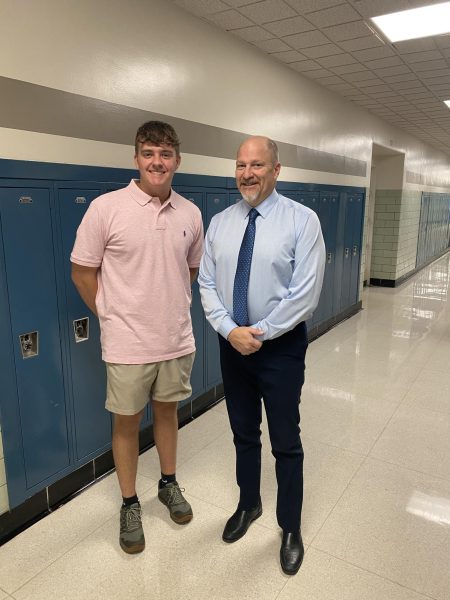 Project 18, a senior only class, teaches students about local and state government and registers young adults to vote. This year is the course's 50th year, and Mr. Stough, the instructor, hopes to make it a great one. His hope is to accomplish more than he ever has in the past. Stough's primary goal is to "promote the club beyond the region."
There are many factors going into this year to make it remarkable including the homecoming parade and talent show. Additionally, students want to participate in the PA Social Studies Conference and host a banquet to award the first Rich Redmerski Scholarship.
See Your Vote Counts to learn about the Project 18 originator, Rich Redmerski.
Stough with his new student leaders have endless possibilities ahead of them. Nick Miller, the newly elected Project 18 president looks to instill the pillars of Project 18 across Westmoreland County and the state as they continue to flourish within Hempfield Area High School's walls.