Flying over oceans and learning about new cultures in an all-immersive environment is essentially what foreign exchange students strive for. Hempfield Area has graciously welcomed this year's foreign exchange students with open arms as they explore what it's like to live as an American high school student. 
Tengo Kandaleki, coming from Georgia, explains that he came to America in order to gain new experiences and international friends. From Germany, Karina Kreichgauer was intrigued by an article in a paper, and she applied for this opportunity to come abroad a year ago. Self-reliance is a goal for Poland native Igor Bazylewicz, who is also hoping to emerge in American culture, learn how to be open-minded, and widen his horizons. Aleksis Ratenieks sees this year as an experience to develop himself as a person and gain new experience outside of his home country, Latvia. Kevin Lin from Taiwan, who has spent nearly two years preparing for this exchange year, hopes to improve his English skills while at Hempfield.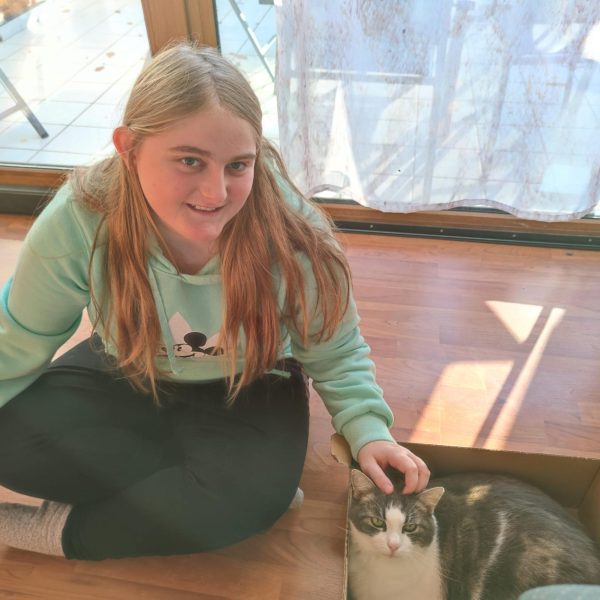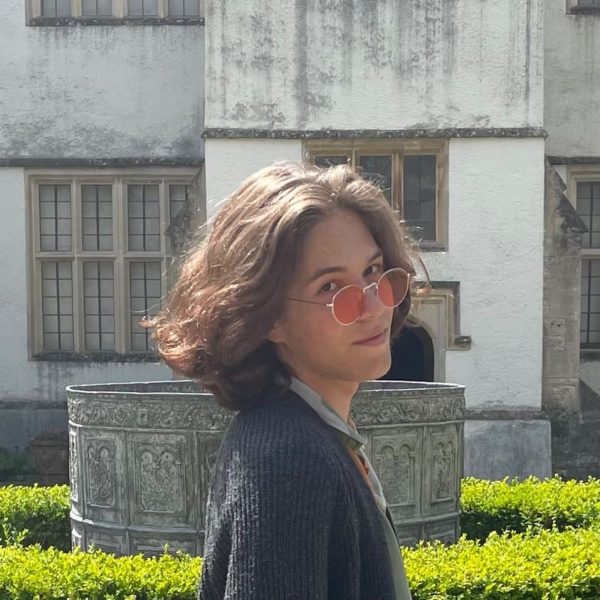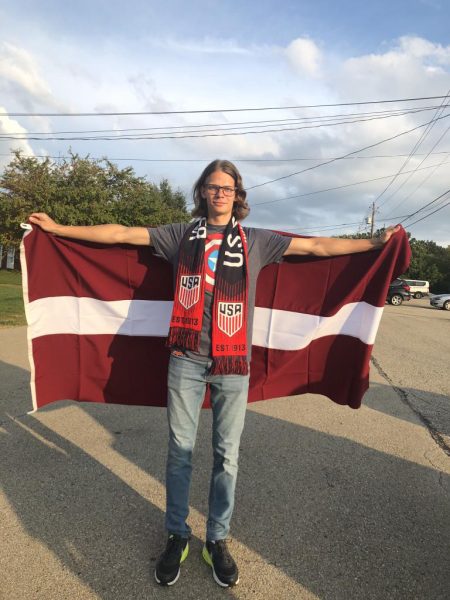 Tengo has expressed that his American peers and teachers have been so nice in his transition so far, and that his biggest change is getting used to moving between classes in lieu of the teachers coming to him. Leaving behind her small village in Palatino, Karina enjoys the freedom of being able to pick her classes and electives. In Germany, there was a set schedule of classes to follow and electives were not an option for her. For Igor, the change is almost unbalanced where some things are easier, but he has noticed that the workload is much bigger after school. However, he jokes, "It's really funny to learn about the metric system as a European." Aleksis finds that the mentality of the people in America is much more positive and open than those of his Latvian neighbors. Busy is the word that Kevin has found to best describe a day at Hempfield. And while periods might be more congested than he is used to, he claims that "Calc is actually very easy; it is more like a ninth or tenth grade lesson for me."
Having a place to call home is something personal — somewhere that you can experience life where it's familiar and real. However, for these students, they've decided to part ways with that familiarity for an entire school year in order to gain new experiences and learn about life in a foreign country. Not only is this an opportunity for students from other countries to learn, but for each Hempfield resident to gain a new perspective of life outside of our bubble, Greensburg.