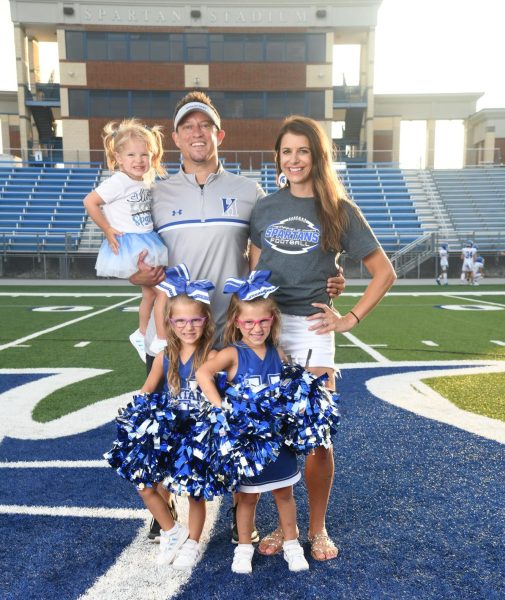 Nick Keefer may seem like a guy's guy, but when he goes home for the night, he's all things pink! Keefer has been an assistant coach for Hempfield Area since 2011, but now, he enters the stadium with a new label: head coach.
Keefer states, "It has been a dream of mine to live, teach, and be the head coach in a community. I am able to live that dream right now with my family, and I am so excited that it is at Hempfield."
Whether a person enters the stadium as a spectator, band member, color guard, football player, or cheerleader, games on Friday nights are the main attraction for the Hempfield community. It's the time when everyone comes together, playing a huge role in what it means to be a Spartan.
Keefer secured his first win as a head coach during the 'Backyard Brawl' against Greensburg Salem with a final score of 45-6. Concentrating more on being their best and not wins and losses, he said, "I try not to think long term about success. We had a great win [against the Lions], and now all we are focused on is playing the best we can."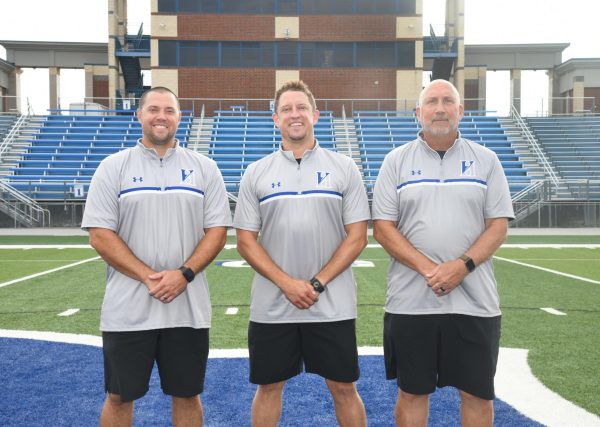 He strives to have practices containing a lot of energy and enthusiasm as he feels it will better the players' chances of being successful.
Coach Keefer runs the team with his brother Zach and his dad Tim Keefer right by his side. When asked about the family affair, Keefer said, "Coaching with my dad and brother is something I have always looked forward to doing. It has been a blast so far!" He pulls huge support from the crowd, but nothing compares to the encouragement from his daughters Mila, Ella, Lena and his wife Jenna.
"Everyday they ask me how practice was, and they get excited when they get the opportunity to attend a practice or games."Just take a look onto the field after each game to see six little feet running towards our coach. One may wonder if Coach Keefer, a football fanatic, ever wanted a son. He sums it up well stating, "I look at the football team as having 95 sons, so I am perfectly happy with my girls when I get home!"