Fun. Entertaining. New. Educational. Friendship. Family. These are words the Clay Shooting team members would use to describe their extremely successful fall season.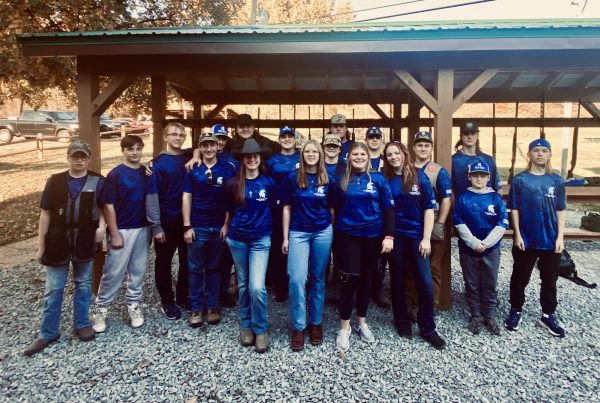 A fairly new team, formed just last year, the sport's objective is for individuals to successfully shoot 50 flying orange discs in a series of two rounds. These notable discs are called clay pigeons and to score a point, one must break any piece of it off with the shot of a gun. Top end players on the team have an average of about 21-23 per round, which is an incredible feat being that 25 is the best possible score. 
Peyton Hall is having an amazing season as first in the female conference and seventh in the state with an average of 21.7. Cheyenne Fanella is doing well herself at number two in the conference and 18th in state. Cheyenne said the team is "like one big family to me. It teaches kids to respect firearms, use them as well as store them, and care for them. Safety is so important in my eyes". 
Hempfield Area also is excelling in the male conference with Hank Fligger ranking 2nd in the conference and 10th in the state, and Hunter Fligger and Trevor Hall coming in at 7th and 13th in the conference.
More notable is how the team is so closely bonded. It felt as if they had been doing this together for years, but it is only year two for this fastly growing Hempfield Club Sport.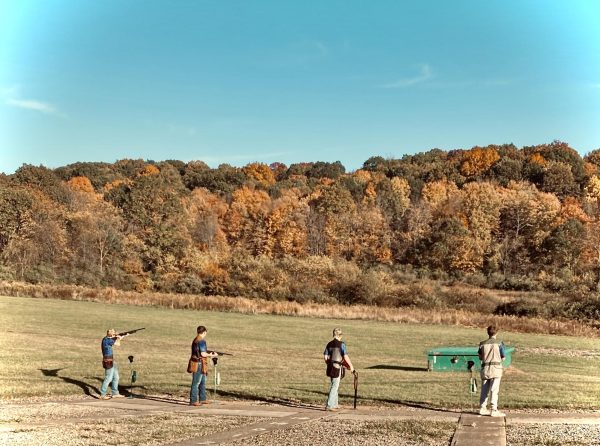 Coach Ronald said, "It's going well for the fall season." He hopes that they'll "come close to 30-40 shooters [this spring]." He further emphasized that "watching the kids go from shooting 2/25 to 20/25 is everything to me. Seeing the development is so important. It's a safe sport that anybody can [participate in] from 6th-12th grade and can learn to perfect [their scores]". 
The coaching seems to be as good as it gets from a Hempfield Sport with top end development and perfection within the program. There is a slight difference within the fall and spring programs as fall is more practice based and the spring is a much more competitive season. 
The team highly recommends coming out to watch a meet, and if interested, becoming part of the family this spring.