Hempfield Area High School has seen some amazing teachers in the past, but many students have wondered how did they get here, teaching at Hempfield Area High School? Teachers such as, Mr. Soff, Mrs Jones, and Mr. Kudrick seems to have very impressive resumes. However, what is more impressive are their journeys.
Mr. Bill Soff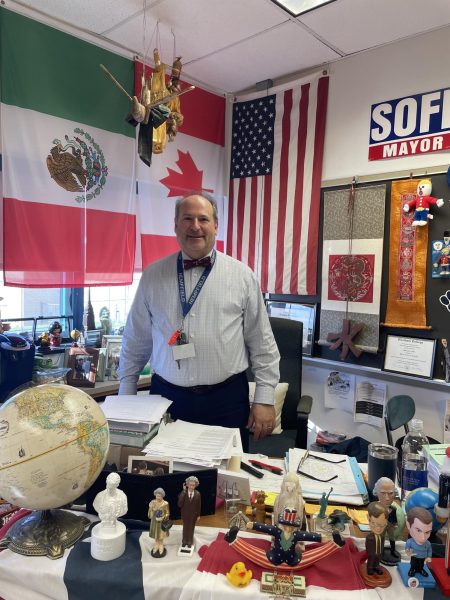 Mr. Soff grew up in Meadville Pennsylvania with dreams of going to college and becoming a lawyer. He ended up at Dickinson College majoring in History and Political Science. Soon after, he worked at Britches of George Town, a famous men's clothing store until six months later when he ended up at one of the Washington major law firms as a clerk. It was then that he says he decided, "I didn't want to become a lawyer, and I went into the business world".
He briefly worked for Manhattan's men's wear and Humphrey's, and then he joined Levi's clothing company. Finally, he left the business world for education. Mr Soff says, "In the corporate world, I was known as 'the professor' because I was always teaching clients how to better manage their business, and everywhere I went I always had a history book in hand. Every time I had meetings, I spent my time reading history books. Besides, I love teaching". Many see this business world as an exciting place, but Mr. Soff says the business world was, "not for me." Mr. Soff  had a support staff of eighteen sales men and two secretaries, and he ran a division that made over thirty two million dollars in sales. This pressure certainly prepared him to manage a classroom daily.
Mr. Soff says he left the jet setting life style for family. "I became a teacher largely because my daughter was growing up, and I wanted to be around kids like her. " When Mr. Soff was searching for a teaching job, he states that, "Hempfield chose me. They had an opening. So when you're applying to be a teacher, you put your resume online, and schools can contact you". He felt "very comfortable here" as is evidenced by his twenty year career.
Many people of older generations have shown their disappointment in the newer ones, but Mr. Soff is not worried about us in the slightest. "People tend to slam on your generation like the older people did to mine because we had long hair and said 'peace and love,' but I am not worried for the future at all. I think you guys will be better than the past".
Unfortunately for us, Mr. Soff revealed "this is most likely my last year" of teaching. He says it's time to "ride off into the sunset". But he won't be riding off in regret as he says, "I'd say the past twenty years of being around the best and brightest minds has been very rewarding. I have enjoyed every moment of my time here". There is no doubt that the people of Hempfield will miss him.
Mrs. Lori Jones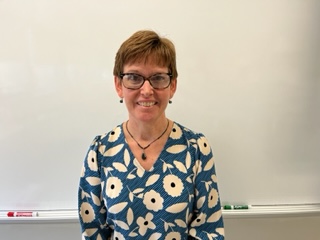 The school also has many language teachers, but one who stands out is definitely Spanish teacher, Mrs. Jones. Mrs. Jones teaches Spanish Two, Three, Four and Global Perspectives. Without a doubt, she is one of the hardest working teachers in the school. Growing up in Clearfield, Pennsylvania, Mrs. Jones found her love for Spanish culture after studying abroad in Spain for her high school Easter Break. Next, she went to IUP for her undergraduate and to no surprise majored in Spanish. She spent two semesters in Spain during her college years. She had a great time abroad stating, "I just love the history, the architecture, the art, and the relaxed lifestyle they live over there".
With her high standards and determined work ethic, one could easily imagine Mrs. Jones teaching at the university level. However, she says "I'm living the dream. I wanted to become a Spanish teacher because I loved my time in Spain". She became a teacher, because, "to be honest, I really didn't know what else I wanted to do. I believe that everyone has a path that they don't know about, and for me this is that path".
Luckily for us, he path brought her here. After graduating from college, she moved to Florida with her husband for three years. When they moved back to Pennsylvania, she called found out there was an opening at Hempfield.  She remembers being interviewed in both "English and Spanish," and obviously, she did impressed the panel because she got the job. After thirty years of teaching, Mrs Jones reflects on Hempfield saying that, "there's never a dull moment; everyday is a new adventure". 
Mr. Ben Kudrick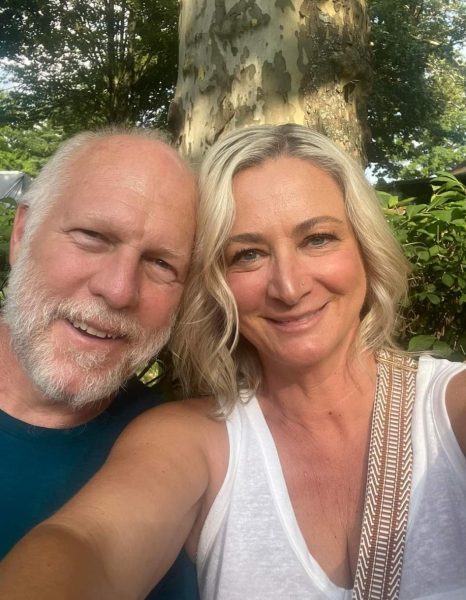 To many people's surprise, Hempfield Area High School has a Harvard graduate as part of its staff.  Mr. Kudrick grew up in Illinois up until eighth grade, when he moved to Massachusetts for his first three years of high school. He finally finished his last year of high school in Pennsylvania. His dream after high school was to do research chemistry just like his high school chemistry teacher. He then had plans to become a chemistry teacher. However, Mr. Kudrick says "During college, I realized that I want to go right into teaching". He felt led to teaching by "God and through a lot of prayer".
Many would imagine that with a Harvard degree, Mr. Kudrick might end up at a prep school or higher level institution, However, he settled in Greensburg, PA because of love. "I actually ended up here because I married a Hempfield graduate, and I'm happy to be here. I knew the area a little bit, but I wouldn't have necessarily ended up here except we wanted to be closer to family".  We would like to formally thank Mrs. Jen Kudrick for bringing Mr. Kudrick to Hempfield Area!
Mr. Kudrick  seems to be very happy here, reflecting that the school, students, and staff are all "wonderful" and that he "loves what he does".
While it might seem strange that they all ended up here, we are glad that these educators are teaching the next generation of Hempfield Spartans as their stories help to make up our own.