It's no doubt that this school year has been different than in years past for freshmen students. Yet, Harrold freshmen are still pushing through and being just as great as they would be at the high school building. Both teachers and students voiced their opinions on the academics at the Harrold freshman building.
Mrs. Blahovec claimed that nothing has changed other than being in a new place. She says, "mathematics is much easier to teach now since everyone is in a smaller building." Her favorite lesson is, as she calls it, her "Favorite 4 letter F word, F.O.I.L."
Mr. Heilman's thoughts on the new school is that it is smaller but better to teach kids. Mr. Heilman feels his students learn better and also quicker. His favorite lesson is teaching and reading to kids about technology and how it should be used less often.
Mr. Kealey, our band teacher, is excited to teach "Sleigh Ride" for this winter concert.
Students also discussed their school experience. Morgan Grew favors her French class because Madame Mueller is such a great teacher. However, she claims that the homework can be a lot, which many students could agree with.
Jaxson Wright enjoys math with his favorite teacher, Mrs. Kerestan.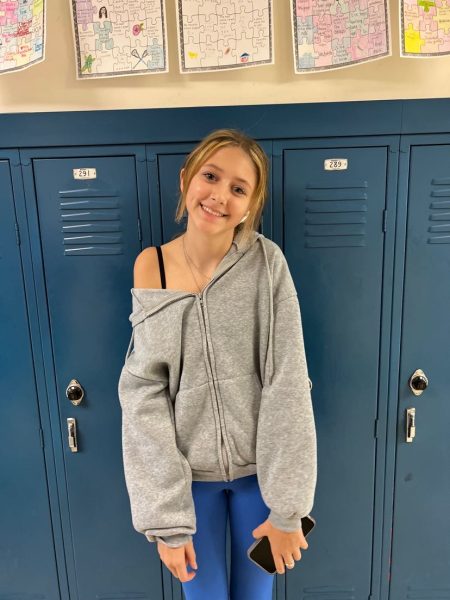 Jacinta Poulich's favorite class is seminar because of how fun Mrs. Ali is. She notes the quality of teachers she has this year.
Finally, Jake Kosinski says that his favorite class is history because Mrs. Cutrillo is so nice. He claims that 9th grade is a lot harder than middle school, with a lot more hard work. There are many freshmen who would agree with that.
The transition from middle school to high school is certainly significant. Yet, as the first nine weeks comes to a close, teachers and students at Harrold School will continue to persevere to make the first year of our high school experience all it can be.