Ed Diorio, a proud and honored 2017 graduate of Hempfield Area High School, has never been one to shy away from the spotlight. From telling jokes in the cafeteria as a 5th grader at Stanwood Elementary, to being an in-game commentator for local baseball games, to pursuing his ultimate dream of being a news broadcaster, Diorio is the perfect example of what could happen when you combine courage with a strong support system.
Growing up a Spartan has helped shape him into the person he is today. As a Hempfield student, Diorio was involved in many activities. He performed in fall plays, musicals, and chorus. He also played football and basketball.
The flame that would become his career was ignited as a freshman when he noticed senior Josh Suszek, who broadcasted Hempfield sporting events.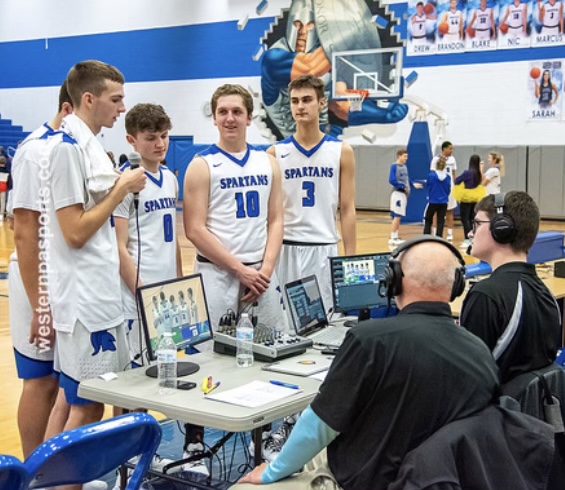 That little taste was enough, and the following year, He took over for the graduate. Having been a talented performer all through high school, Diorio continued this journey as he studied communications and broadcasting at Waynesburg University. Then, right out of college, Diorio got the opportunity to act as a board operator working with some of the most well known media personalities at KDKA.
From there, Diorio worked in Stevenville, Ohio reporting for WTOV9, which led to his current occupation at WOLS News 13 in Ashville, North Carolina. He claims ¨Being a Spartan led me down here.¨
He credits first his mom for his success. He is glad his mom was a teacher at Hempfield; he says nothing would have been possible without her by his side.
Diorio's mom was his biggest supporter, and when he performed in the spring musical, Beauty and the Beast, she recalls the whole basketball team going to cheer on her son. Diorio's mom, former Spanish teacher at Hempfield, says "His father and I were always so proud."
Diorio said his mom truly was the one who helped him through. Moreover, he says has never been one to be afraid to speak up or ask for help, as he says,"lean on people."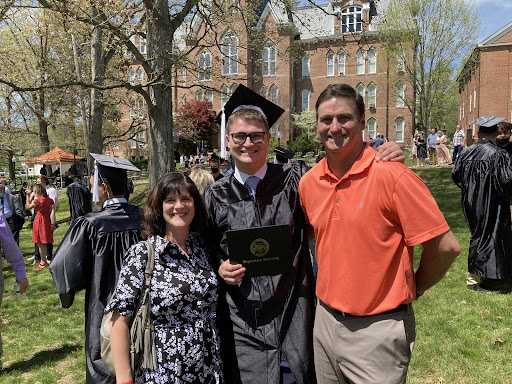 Bill Swan, Diorio's basketball coach and school counselor, said he was "one of the most loved Spartans". He was admired "by both his coaches and his teammates. With a personality like Ed's, no one is surprised that he's on TV". The impersonations and laughs during long bus rides kept the guys enjoying their time together. Diorio appreciates Mr. Swan for not only being his basketball coach, but for showing how much he values his players and continually pushing them to all be good guys.
Early in his high school days, Ed Diorio, like many students, didn't know exactly what he wanted his career to be. According to Diorio, he had "many opportunities, the support he needed, and most importantly, courage."
As far as Diorio's future is concerned,  while he "loves the Asheville, North Carolina area" and is "very excited to be working for WOLS", he hopes that his ultimate goal is fulfilled which is to make it back to Pittsburgh.
Diorio's roots are with Hempfield, and that "little flame" that was ignited almost a decade ago has taken him on a "dream journey" thus far. According to Diorio his journey is the result of the guidance, wisdom, and genuine love of so many others.
"It doesn't matter what you are. You could be a engineer, a nurse, a news reporter, or a teacher. No matter what you do, talk to people, pick their brains, learn something new in every and any conversation you ever have, and if you are willing to listen, anything is possible."