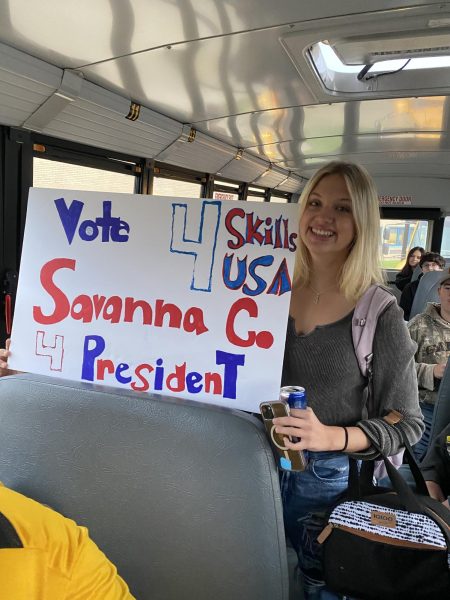 Two Hempfield Area students are in the running for president of Skills USA at Central Westmoreland CTC. Skills USA is a  vocational-technical school competition that evaluates program skills and student abilities. According to its website, Skills USA is "a student-led partnership of education and industry that's building the future skilled workforce our nation depends on with graduates who are career ready." The competition spans across the United States but is run at our local CTC by three instructors: Mr. Lehnhardt, Mr. Pegg, and Ms. Shuglie.
Inspired by last year's team, who made it to the National Level, Hempfield Area students, sophomore Aiden Showalter and junior Savanna Compton, are aiming to lead the charge this year. Compton put in some extra effort, creating a sign for her campaign.
The election process has begun, and students can campaign through next Friday, Oct. 6, 2023 for the positions of President, VP, Treasurer, and Secretary. We wish our Hempfield Area Vo-Tech students the best of luck as they enter the race.